Description
Eco Planting Pot with green stitching (5 gallon)
Decorate your home and garden with Eco Planting Pot. You can grow your plants anywhere you like. Ideal for creating a little garden in your home. The Eco Planting Pot is suitable for planting vegetable, herbs, flowers, trees and others plants.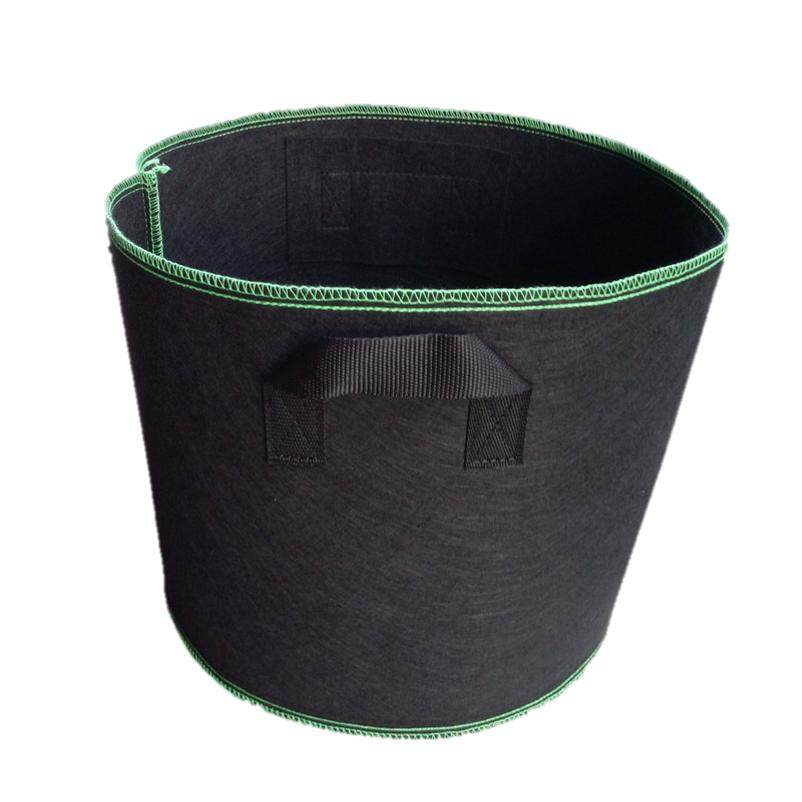 Non-woven polypropylene fabrics material characteristic:
1. Constructed from high quality needle punched non-woven fabric
2. Eco-friendly, flexible, weightless, and reusable pot
3. Heavy duty, provides great support
4. Tear resistant & shrink-resistant
5. Improving drainage and aeration
Specification
Material: Non-woven polypropylene
Color: Black color body with green stitching
Handle: 2
Volume: 5 gallon ≈ 18.93 Liters
Size: 30cm (High) x bottom 25cm (Round bottom)
Benefits
1. Non-toxic
2. Environment friendly
3. Reusable
4. Plants roots breathe for better growth
5. Excellent drainage to prevent over watering
6. Allows water to evaporate more evenly
7. Air pruning and creates a dense & fibrous root structure
8. Elimination of root wrapping (circling) in pots
9. Keeps plant roots cool in hot weather
10. Convenient and easy for planting, watering and moving
11. Thicker non-woven polypropylene fabrics material, which is more durable during handling
12. Saves storage space
13. Ideal for outdoor or indoor gardens
14. Suitable for soil & soilless gardens
15. Suitable for planting herbs, flowers and vegetables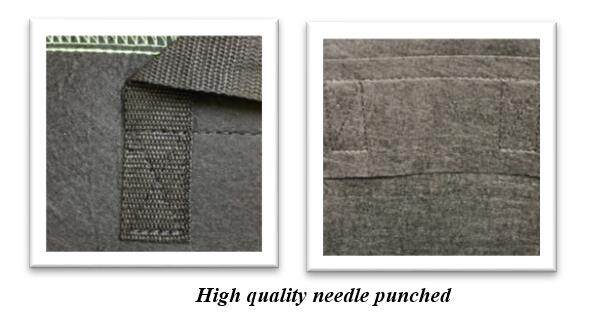 How to use

1.Open the pot
2.Prepare a good potting mix soil and fill into the pot until around 1/3
3.Place the plants in the center of the pot and keep fill in the soil
4.During the filling process, watering some water onto the soil and gently compress the soil. Fill the soil until beneath 3 – 5 cm of the pot edge.